FORMER - FLOYD B. MCKISSICK JR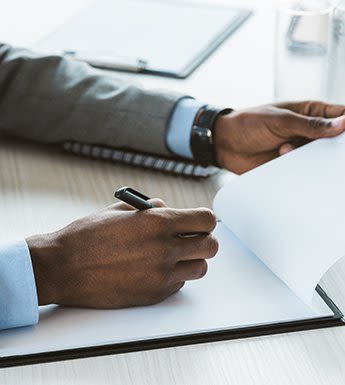 Floyd McKissick Jr. received an AB degree from Clark University in Massachusetts, as well as a Master's degree in Regional Planning from UNC-Chapel Hill, North Carolina. He went on to receive his Master's degree in Public Administration from Harvard University and later received his JD degree from the Duke University School of Law in Durham, North Carolina. His current areas of practice include business law, criminal defense law, administrative law and family law.
He has practiced law since 1983 with a number of different law firms and has extensive experience representing Fortune 500 corporations, small businesses and numerous individuals in a broad range of complex legal matters. He joined the firm of McKissick & McKissick in 1990. He is an active member of his community and has previously served as a member of the Durham City Council and currently serves as a member of the North Carolina Senate.
A longtime public servant, he has served in leadership roles for eight years as a member of the Durham City Council. During that time, he was also involved in the city council's Public Works Committee, the Taxi Cab Sub-Committee, the Joint City-County Planning Committee, and the Legislative Committee.
Fighting for all who deserve justice.
He has co-authored a guidebook for the International Trade Administration in the U.S. Department of Commerce for attracting foreign direct investment to the United States and authored an article for the construction law advisor. He has been honored with numerous awards, including:
The NC Housing Coalition 2009 Legislator of the Year

The NAACP 2009 Trailblazer

The 2013 Metropolitan Mayor's Coalition Legislator of the Year

The 2009 NC Justice Center Defender of Justice Award

The George H. Bar Association Attorney of the Year

The 2011 Smart Growth America's Leadership Award

The 2016 Bertha "B Hope" Legislative Leadership Award from Planned Parenthood South Atlantic

The 2011 Metal Valor for Excellent "Move" Award from the National Sclerosis Society
His association memberships include the American Bar Association and the George H. Bar Association. He is licensed to practice in both federal and state courts.
He brings extensive experience, dedication and drive to deliver results and compassion for clients to the firm. Having worked with numerous clients on a broad range of legal issues, he firmly believes in keeping clients informed about their cases. He has earned a reputation as a committed and client-focused attorney in the community and across North Carolina.
EDUCATION
AB Degree, Clark University

Master's Degree in Regional Planning, UNC- Chapel Hill

Master's Degree in Public Administration, Harvard University

J.D., Duke University School of Law
PROFESSIONAL ASSOCIATION & MEMBERSHIP
American Bar Association

George H. Bar Association